We are aware and investigating an issue where players are unable to launch the game from the Windows/Xbox Game applications.
Please make sure your version of Windows is up to date, the Windows/Xbox Game app is up to date, and please make sure you are signed in to the correct account.
Then, please try forcing your Sniper Elite 5 installation to update.

What can I try to fix this?
These quick solutions might help!
Create a Desktop Icon, right click and run as administrator
Please log out of the Xbox app, and log back in.
Uninstall the game, check for Windows, and Xbox app updates then re-install the game.
Repair the Xbox App. (see below)
Verify your installation location. This can be done though your app by doing the following:
How do I verify and repair my game files?
1. Open the options menu in your Xbox App and click "Manage"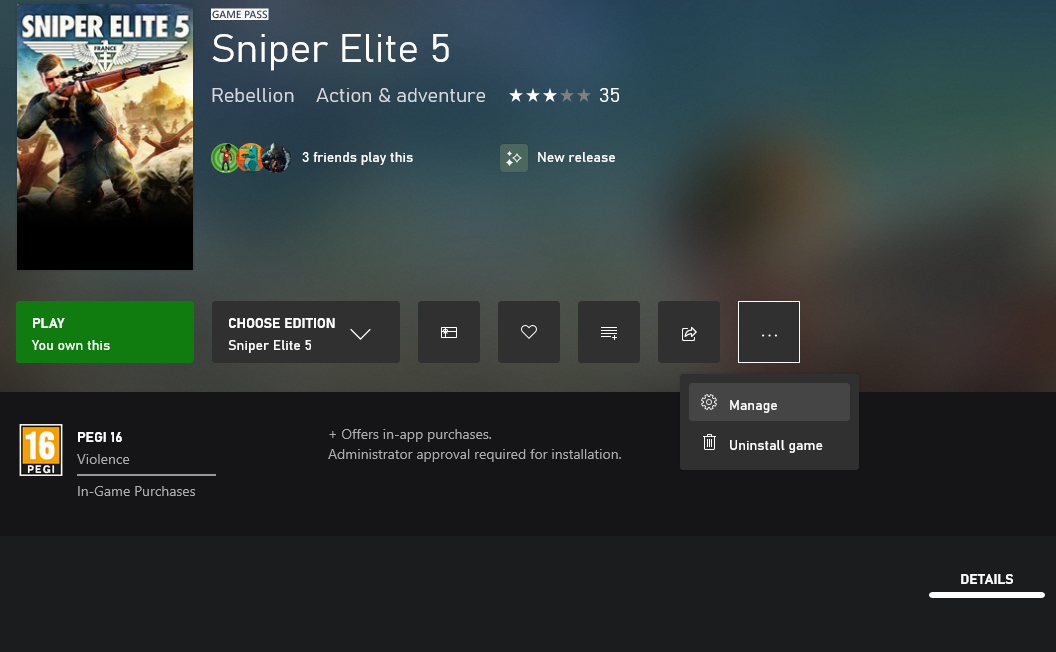 2. From here you will see this menu, please click "FILES"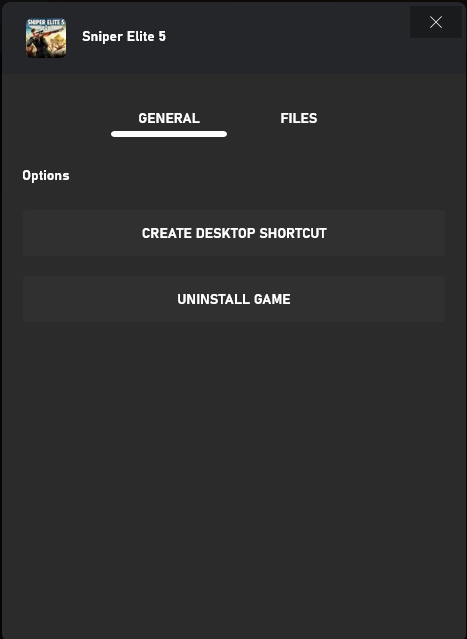 3. From FILES Please click "VERIFY AND REPAIR"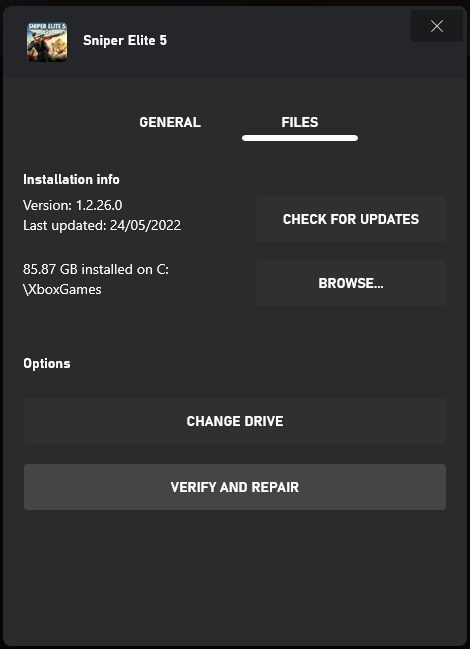 4. Once you have selected VERIFY AND REPAIR you will be given a warning box. Please accept. You may find your files are being relocated to a different installation destination.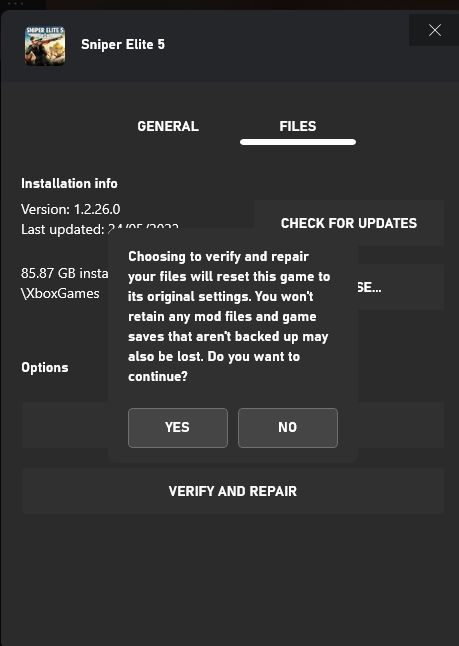 How do I repair the Xbox app for Windows PC?
Go to your Windows Settings
Go to Apps
Search for the Xbox App and then click on the Xbox App.
Click on Advanced Advanced Options, scroll down and then click on Reset or Repair.
Close the Xbox App and then reopen it
Still having trouble? Please send us a request through our Contact Form and attach a DxDiag file.