What are dedicated servers?
Dedicated servers are multiplayer game sessions hosted by Rebellion.
These dedicated servers are indented to help combat some of the challenges of peer-to-peer hosting like hosts quitting early or game connection issues.
Access to the dedicated servers is available via the Custom Games screen only, where you'll find a new column to help players clearly identify which servers are ours. The server names are listed below:
Servers based in the EU regions:
Blue Viper
Kraken
Chevalier
Jaeger
Neptune
Servers based in the US regions:
Fairburne
Ghost
Cobra
Detroit
Overlord
How can I see the dedicated servers?
Available dedicated servers will appear automatically in the Custom Games screen. If you can't see them, it is likely they are currently full.
To enable seeing full servers, you must toggle the Include Full Games filter in the Game Filters menu in the bottom right of the custom games browser.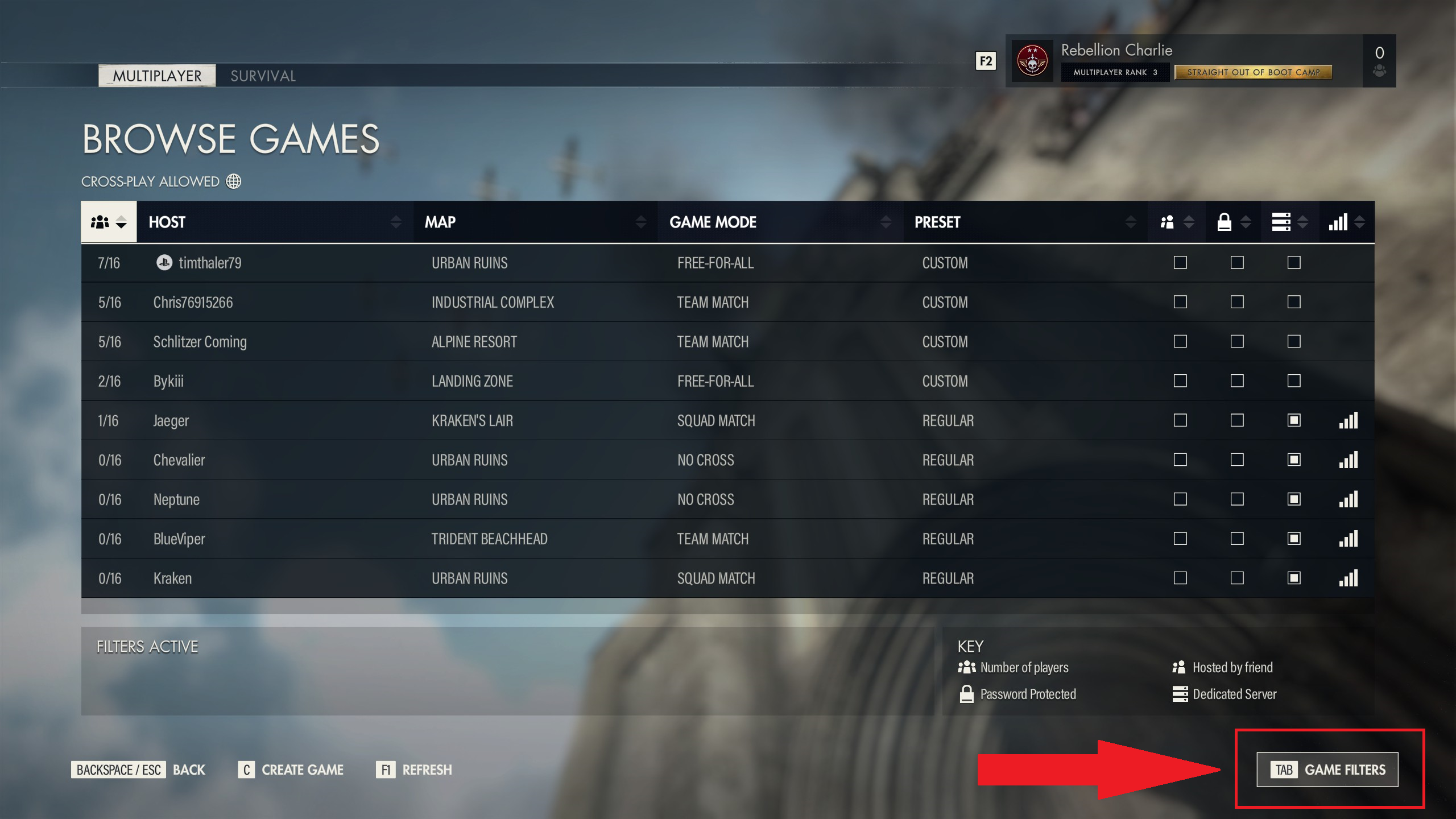 Then toggle the Include Full Games setting to ON. It should look like this: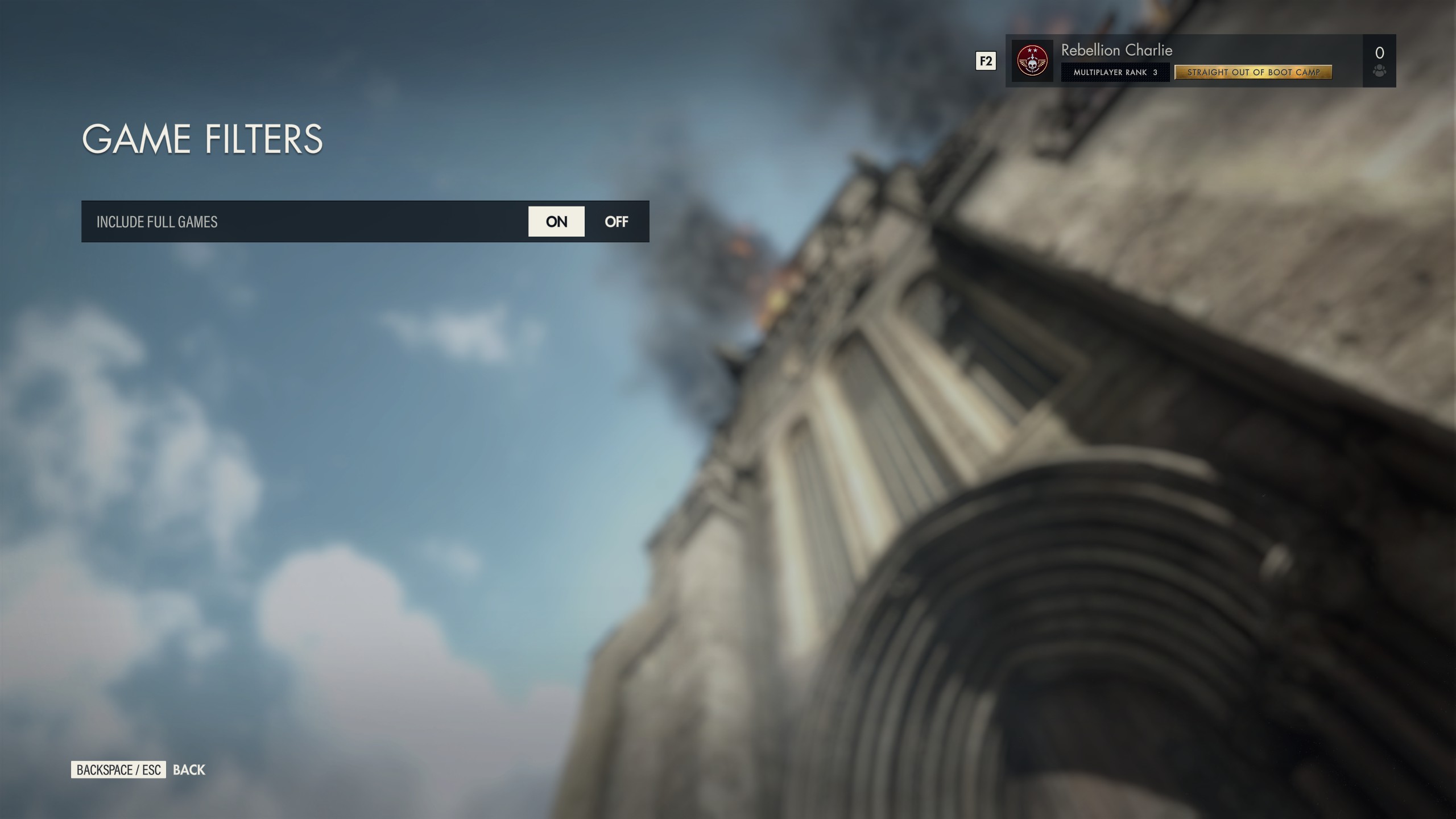 After enabling this, you should then see - Include Full Games under your Filters Active in the custom games browser.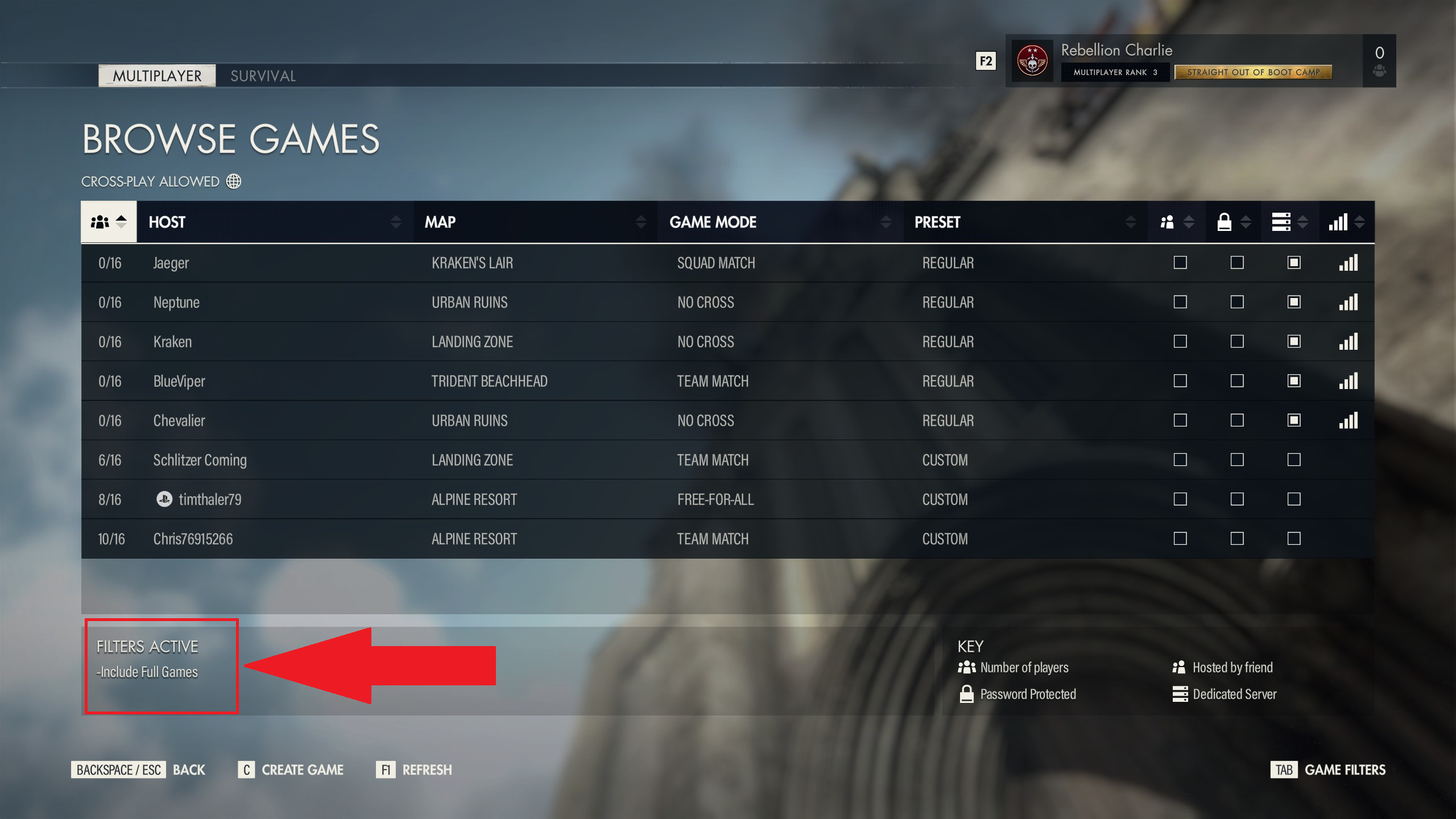 Having trouble or not seeing what you were expecting? Please let us know by using our Contact Form. We'll do our best to help!