What is a DxDiag file?
A DxDiag is a diagnostic file that helps us to determine what might be preventing your game from working as it should.
It can tell us whether your PC meets a game's minimum requirements, if has the most up-to-date drivers installed, or if it has reported any errors related to the problem you are having.
It contains no personal data other than the name of your PC, and we will delete it from our systems once your case is closed.
How to I create a DxDiag?
Click the Start menu in Windows and in the 'Search Programs and Files' or 'Run' field search for 'dxdiag.exe' and run the program.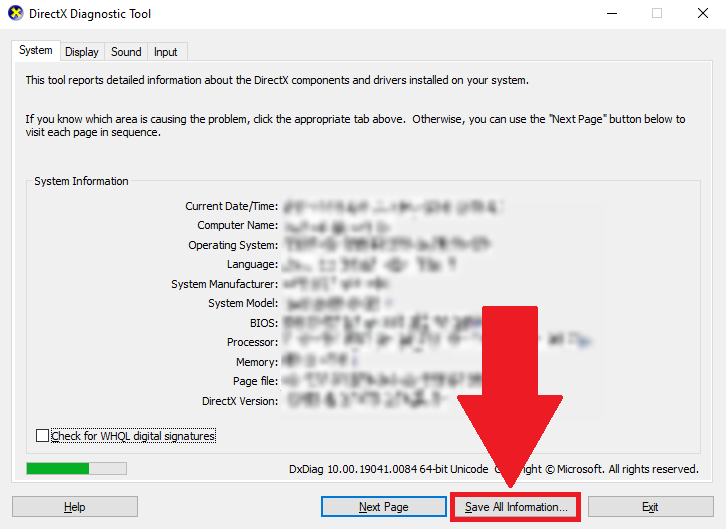 This will start the diagnostic tool and it will scan your PC. When it finishes click the button which says 'Save All Information...' and save the text file to a location on your desktop.
Attach the file when submitting a request in our contact form, or when replying to a support email.