Sometimes you might find that the audio in the game is distorted or choppy, or is completely absent, especially if you are using wireless headphones. Here are a few things to try
In the game launcher's Options menu please try unchecking the box for Binaural Simulation and turning Audio Reverb Quality off. Then in the in-game Options go to Audio > Audio Configuration and choose Speakers. This should help with some poor performance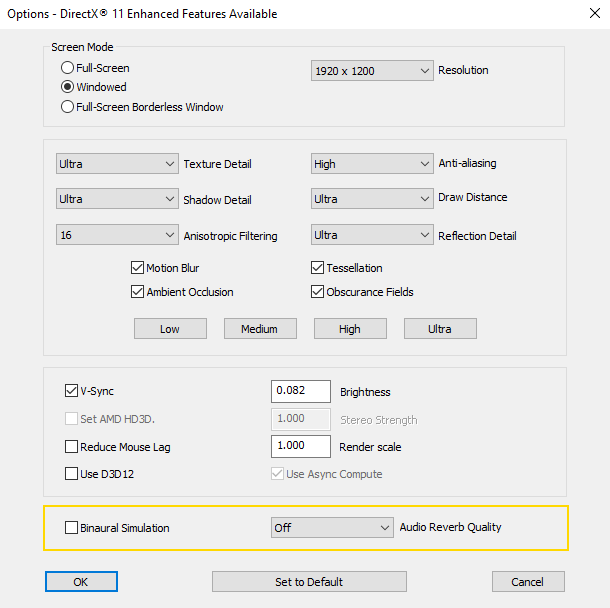 Right-click on the speaker icon in the system tray (bottom-right of your desktop), click Open Sound Settings, and then select Sound Control Panel on the right-hand side. This should open a list of playback and recording devices. Before starting the game, please test your headset in this menu and make sure you can hear it (right-click the device and choose Test). Then run the game and see if the default device changes. Also please check the green bars to the right of the device to see if they are making sound (even if you can't hear it).
Try setting your sound card as the default device instead of speakers (which your headset is possibly being recognised as).
Finally if your headset has the option, please try using the gaming sound output instead of the chat output.